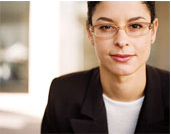 Rely on South Bay Attorney Service for a Low Flat Fee, efficient and professional handling of your court's pleadings.
Whether it is an Office Pick Up or emailed PDF, our low Flat Rates and our State of the art Court Document Management will always applies. South Bay Attorney Service will check your documents for compliance with Court Local Rules, File them and Advance Fees when necessary. We will return a CONFORMED COPY to you ASAP.
Law Firms in certain areas will benefit from the following rates:
SERVICE TYPE

QUOTE

Court Filing*
$39 & up
LASC- Central
$45
LASC - Torrance
$45
LASC - Long Beach

$45
LASC - Inglewood
$39

Los Angeles County Court Filing: FLAT RATES $29 & up

Unbeatable rates for: Ventura, Orange County, Santa Barbara, Riverside, San Bernardino, San Diego, San Francisco, ....
* Applies to All Los Angeles Superior Courts
Here is how to place your order
Los Angeles Orange County Ventura County San Diego

Phone: (310)355-8300 (714)453-9299 (805)336-1796 (619)639-7222
Email:
sb@sbaylegal.com
oc@sbaylegal.com
vc@sbaylegal.com
sba@sbaylegal.com
Or Email your PDF to

:

sb@sbaylegal.com

( It will be dispatched to the right location)
If you're not yet a client, open up an account for free
| | |
| --- | --- |
| LOW FLAT FEE $20- $49 | Pick Up Or PDF |
With South Bay Attorney Service, get the professional help you deserve to control your litigation cost.
To Place your Order, Call (310)355-8300 or Register Now or Sign in
email Us at:
sb@sbaylegal.com